SCUL HAZZARDS
SCUL HAZZARDs are a deconstructionist rock band from Brisbane, Australia that combine elements of noise, math and indie rock to create aggressive and relentless music using fractured arrangements.
Referencing the likes of The Jesus Lizard, Rapeman, (early) Sonic Youth, (early) Swans, Birthday Party, and (early) Blonde Redhead, but sounding like none of them in particular, SCUL HAZZARDs' similarities focus on the core ideals of these bands rather than emulating their musical aesthetics.
SCUL HAZZARDs est un groupe de rock déstructuré de Brisbane, Australie qui mélange noise-rock, math-rock et indie rock et qui propose une musique acharnée et offensive aux arrangements intelligents.
Tirant son inspiration de groupes tels The Jesus Lizard, Sonic Youth (à ses débuts), Swans (à ses débuts), Birthday Party et Blonde Redhead (également à leurs débuts !) mais avec un son qui ne ressemble finalement à aucun de ces derniers. Scul Hazzards se focalise plutôt sur les principes de base de ces groupes que sur une émulation de leur esthétique musicale.
MEMBERS:
Steven Smith – Guitar/voice.
Tiffany Milne – Bass guitar.
Leigh Fischer – Drums.
Scul Hazzards – Let them Sink LP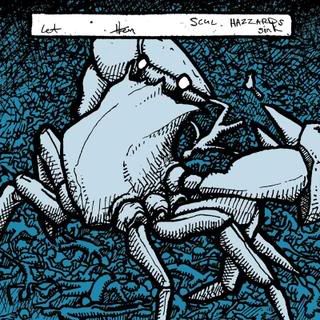 After 2 great EP here is the first album of Scul Hazzards !!! Available in LP format.
Après 2 EP tres remarque dans le milieu Noise, Scul Hazzards sort son premier album !!! Disponible en format Vinyl.
Scul Hazzards -Landlord LP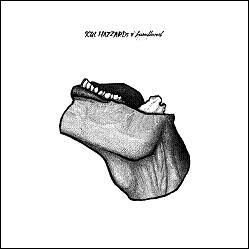 Second album of Scul Hazzards, more powerful than the first, they confirm what the press has already confirmed, these Australians kick ass !!!
Second album de Scul Hazzards, encore plus puissant que leur premier jet, ils confirment ce que la presse a deja affirmé, ces australiens sont geniaux !!!!